exceptional cybersecurity in the palm of your hand
Initially for a few. Then for all.
PROBLEM
The wealthiest 200.000 individuals hold more than $27 trillions in assets. Yet, while secure messaging apps are just as secure as the device they run on, they can't buy any device that is more secure than an iPhone, regularly hacked even by simple researchers.
A crucial problem for many.
Cybersecurity is a problem for all, but a crucial for tens of millions of high net-worth individuals, wealth managers, executives, activists and politicians. By 2022, the cybersecurity market will be $260 billions, while cybercrime will hit $6 trillions, 80% due to endpoint insecurity. Most of it unreported or unnoticed by the victims.
Apparently, it is a problem of hyper-complexity, obscurity, and reliance on blind trust. But we solved that for airlines and nuclear plants! The root cause is the necessity of nations to break all IT at birth to retain legitimate lawful access, and the consequent lack of a truly trustless and comprehensive IT security certification governance models and bodies.
SOLUTION
An ultra-secure 2mm-thin touch-screen human computing device.
We provide wealth managers, private banks, high net-worth individuals, executives - and then tens of millions of privacy-sensitive persons - a stylish portable device that seamlessly delivers radically-unprecedented security and privacy to their most sensitive everyday computing; all the while solidly enabling legitimate lawful access.
We do so via unique levels of transparency and security-review of all critical IT life-cycle components and processes, as certified by a new uniquely independent and trustworthy Trustless Computing Certification Body.
features
Minimal features and UI enable a stylish, lean and fast user experience, while also facilitating security review.
Ultra-secure messaging among Pods; in isolated banking advisory, professional or personal environments. Plus: journal, notes manager, one-time password, blog and "social" discussion group.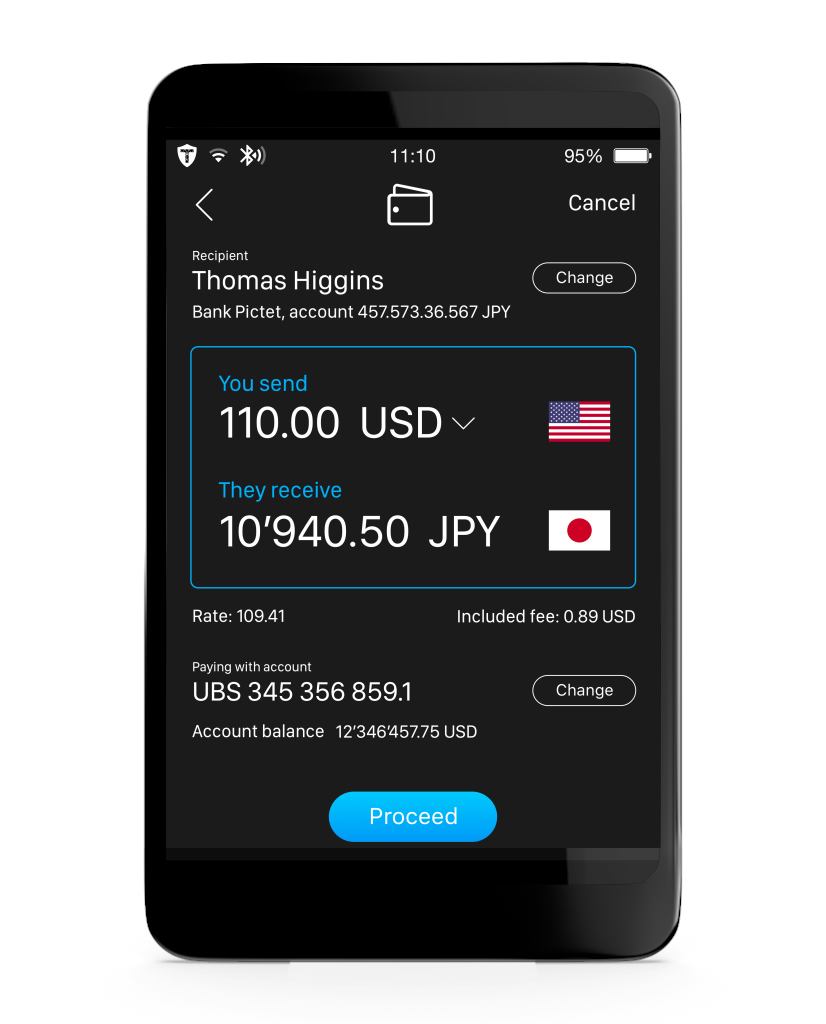 Ultra-secure client to e-banking transactions with partnering banks, as well as hardware wallet and light client for leading blockchains.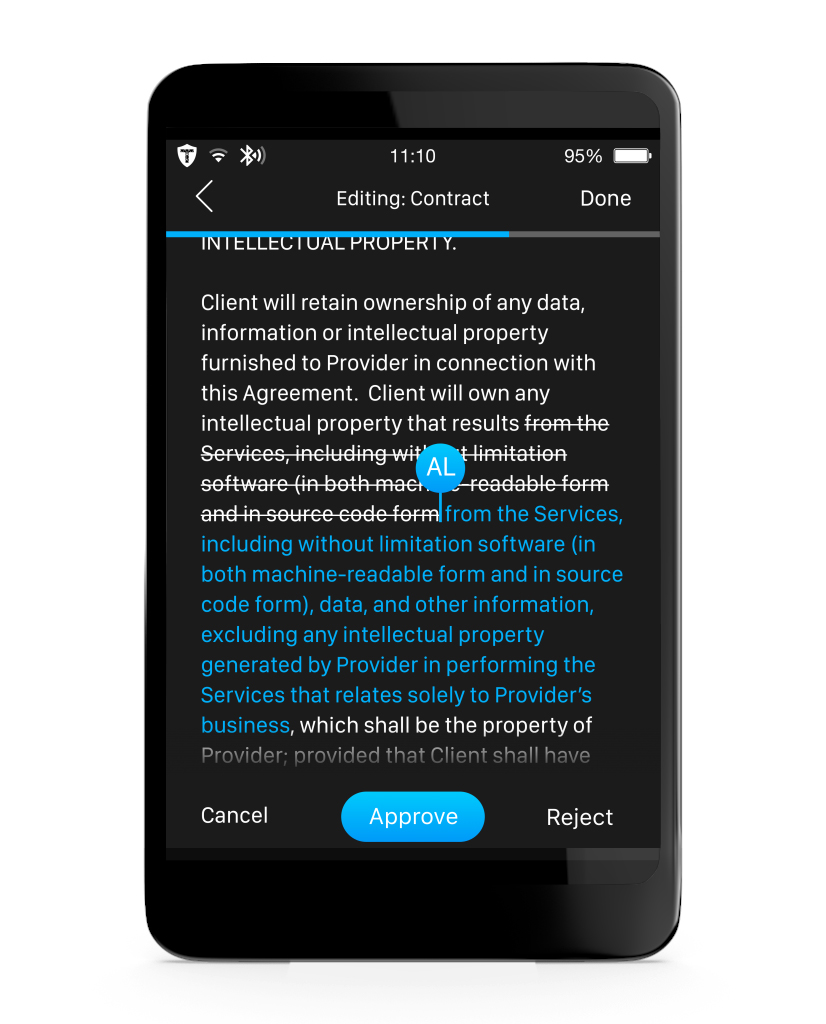 Collaborative Text Editing
Ultra-secure seamless collaborative text co-editing to negotiate highly sensitive agreements, such as contracts, deliberations, deals, mergers, acquisitions, treaties.
Add-ons
Our add-ons provide seamless portability and optimal ergonomics.
SeeVik Wallet

An ultra-secure digital wallet
Holds the SeeVik Pod with space for 4 cards/ IDs and 15 cash bills. Optimized for ergonomics and durability. Hand-crafted leather woven into carbon fiber. RFID blocking.

SeeVik Case for iPhone XS
Style, Ergonomics & Durability
Only 1mm thicker than average iPhone case. Optimized for typing ergonomics. Metal rings protect iPhone rear camera and Pod display. No interference with iPhone sensors. Hand-crafted leather woven into carbon fiber.
We re-conceptualize IT security as the by-product of governance processes. We achieve radically-unprecedented levels of trustworthiness by ensuring that any software, hardware and process that is critically-involved in the entire life cycle and supply-chain will uniquely be:
Publicly inspectable in software and hardware source designs. All software at OS and lower levels will be free/open source licensed, and publicly developed.
Subject to extreme security-review relative to complexity by highly-proficient and "ethical" experts, down to the CPU, chip fabrication oversight, blockchain, anonymization.
Subject to highly resilient oversight, including offline citizen-witness for fabrication oversight, and citizen-jury for hosting room, to safeguard versus insiders and abuse of lawful access.
Certified by a new highly accountable and expert Trustless Computing Certification Body, being established by our non-profit arm, the Trustless Computing Association.
A consolidated group of leaders in entrepreneurship, cybersecurity and hardware manufacturing. Supported by resilient supply-chain partnerships.
ThoughT Leadership
& Certification Body
Ultimately, 100% of the trustworthyness of our solution derives from its being the first IT device and service compliant to the new Trustless Computing Certification Body. TRUSTLESS.AI is just the tip of an iceberg, of an expanding community, of a movement, that we have been creating with the Trustless Computing Association.
Over the last 4 years, the Trustless Computing Association has beenpromoting new standards and open technologies with levels of trustworthiness that are radically beyond state-of-the-art. It has grown through unique partners and advisors into an active community of world leading experts, consultancies, the largest cyber industry associations, high-assurance open IT leaders, national state security and privacy agencies, and enterprises, around foundational R&D initiatives, a global Free and Safe in Cyberspace event series, held in Brussels, New York, Iguazu, Berlin and next Apirl 9-10th 2019 in Geneva, which will become it permanent home.
Trustless Computing is the long-awaited paradigm shift of IT security and privacy. The key principle of the Trustless Computing Paradigms is the removal of the need or assumption of unverified trust in anything or anyone, except in the user-assessable technical proficiency, ethical stance and accountability of the organizational processes critically-involved in the entire lifecycle of a given IT service or experience. "Not "trust but verify" but "trust or verify".
Trustless Computing requires that all and every software, hardware and processes that are critically-involved in the provisioning or lifecycle of a computing service – from high-level software-stack to CPU design to fabrication, to hosting room access – be subject to extreme verification relative to complexity, or to extremely resilient socio-technical oversight. Some of our technical, supporting and governance partners:
Go-to-market partnership opportunity
Join a select group of leading wealth management firms, enterprises and NGOs in jump-starting this revolution.
Proof-of-concept Partners participate to ensure Pod and Top best fit your special needs, preferences, and compliance requirements. They will receive a number of free devices. They participate in our public campaign and events as pioneers of new IT that will be crucial for competitive advantage and for the public good.
Wealth Management Go-to-market Partners, in addition, receive a time-limited co-exclusivity for the initial commercialization in their resepctive markets, enabling them to offer their current and prospective UHNWIs radically-unprecedented levels of confidentiality of advisory and security of transactions.